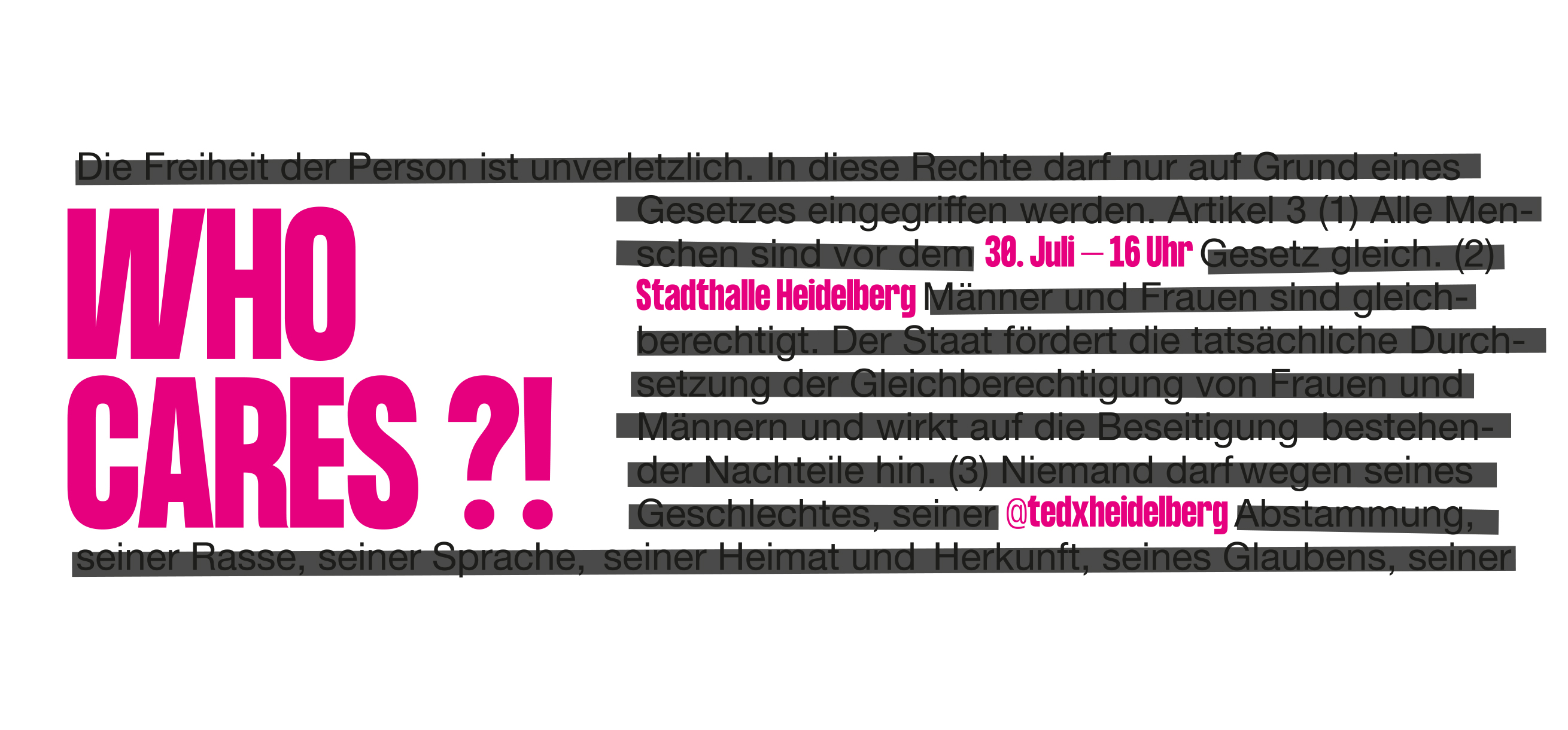 TEDxHeidelberg 2019 – WHO CARES?!
When: 30.07.2019
Where: Stadthalle Heidelberg
One hype chases the other, buzzwords are floating around in today's meeting culture and it seems nearly impossible to distinguish between a trend actually having an impact on society and one, which is entirely being built on hot air. The world is changing faster than ever before and companies, society and politics alike are confronted with a continuously increasing complex world. Which problems to tackle first? Which opportunities should be prioritised? Trapped in a deadlock of selective perception many people already struggle to identify the most important aspects of their own lives.
This year we'll dive into the question "Who cares?!" and try to find answers on why we consider some things to be more irrelevant than others.
Some speakers will provocatively play around with the question, others will passionately show you what they care about – and we'll try our best to find out, what you care about the most!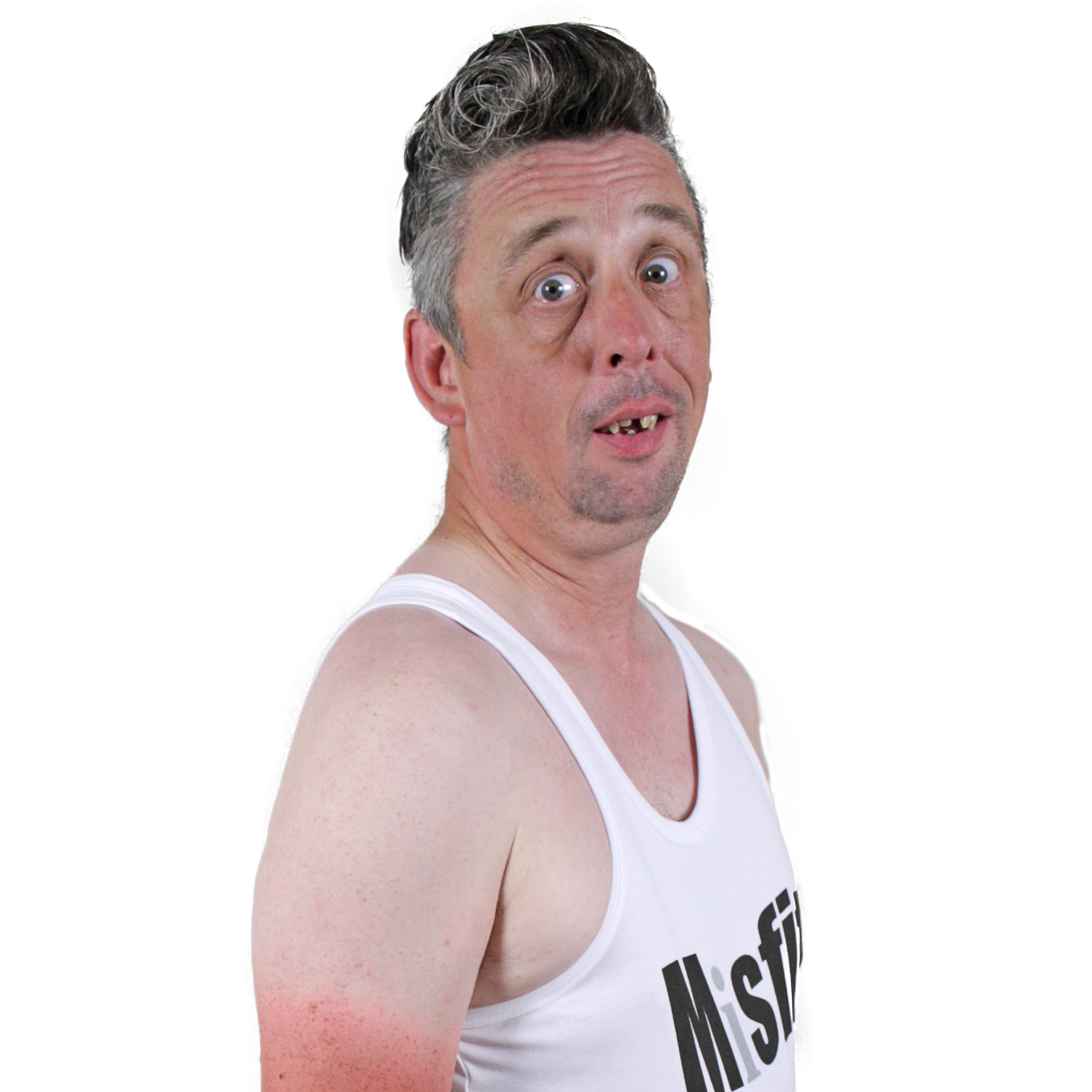 Del Keens
Model & Founder of Misfit Models Berlin
Who cares about looks? Is a question we don't often hear in today's society… Del is here to prove all of us wrong and show that if you care enough, you can be anything you set your mind to! In his own words: "If I can be a model, so can you!"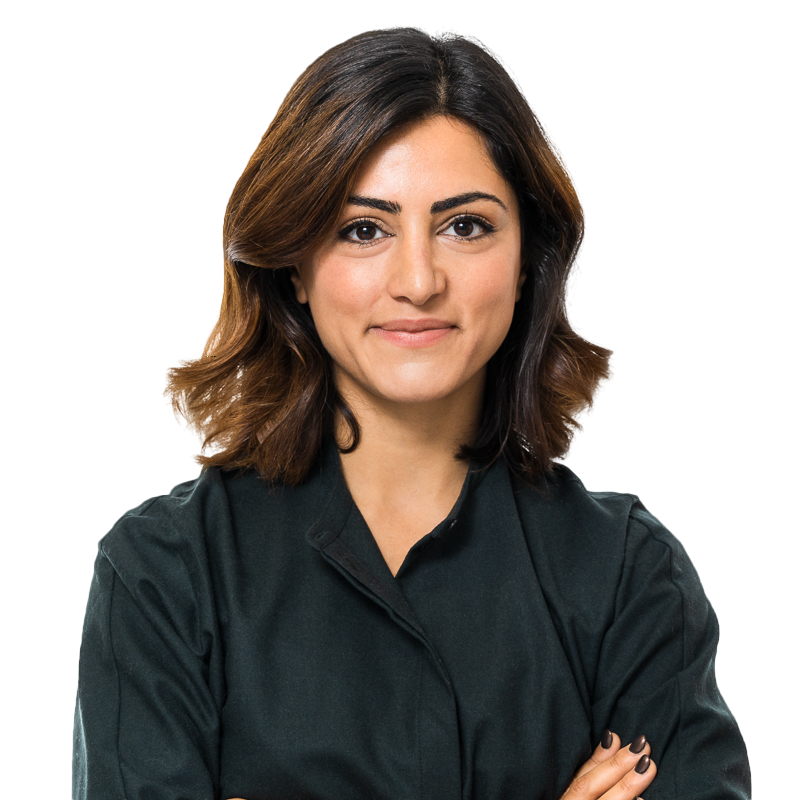 Sulin Sardoschau
Economist, Researcher, Migration adept
Who has ever stopped to think about what emigration does to sending countries, instead of what immigration does to host countries? We often forget Migration is a bilateral exchange between two cultures! This is the issue Sulin cares for, and will enlighten us about!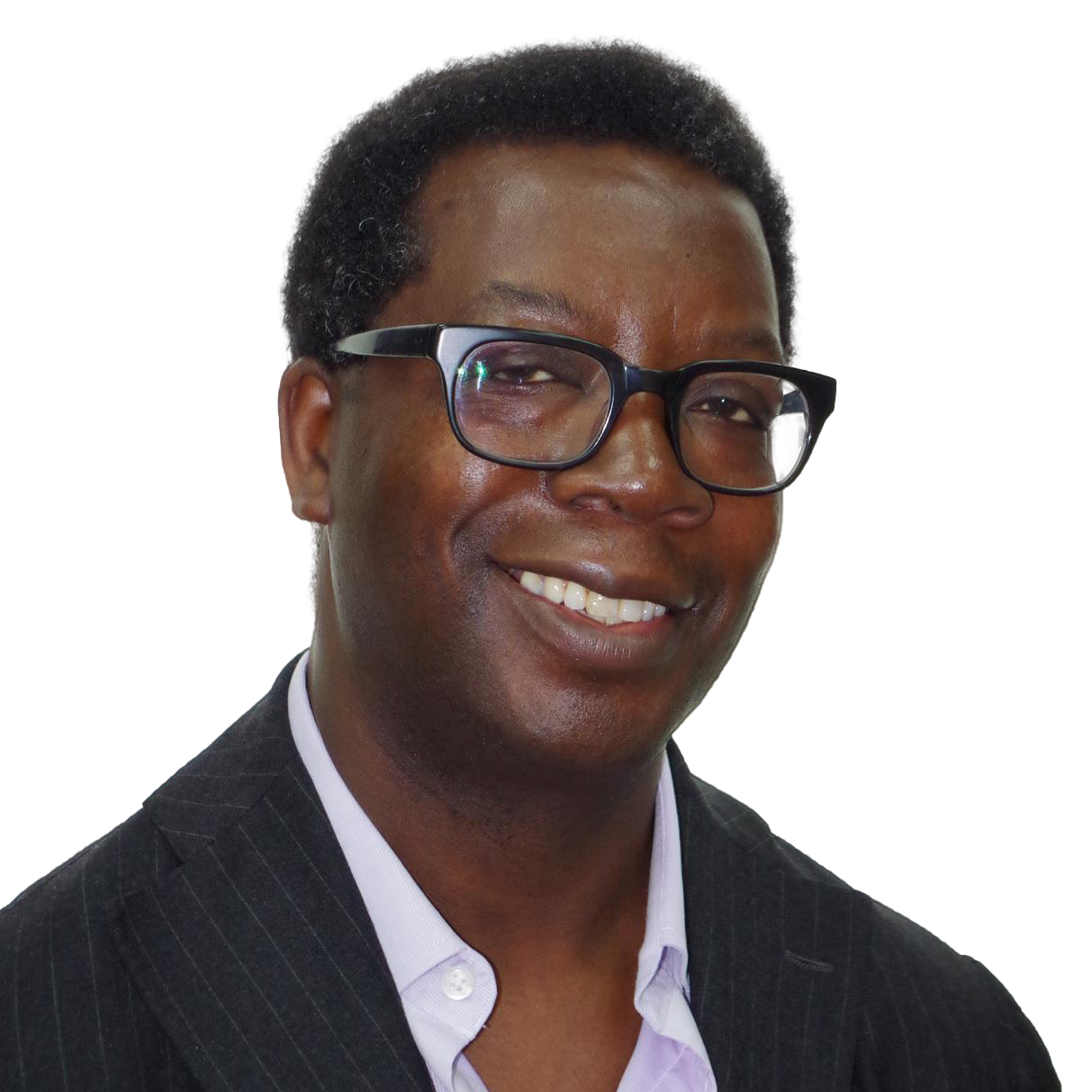 Charlie Easmon
Doctor, Global health activist
As a global health activist and doctor, Charlie intensively worked alongside institutions like Médecins Sans Frontières and the United Nations. He believes the system in its current structure has its flaws, often acts with a slow pace and could be improved! At TEDxHeidelberg he will challenge the status quo and introduce an alternative path for the future!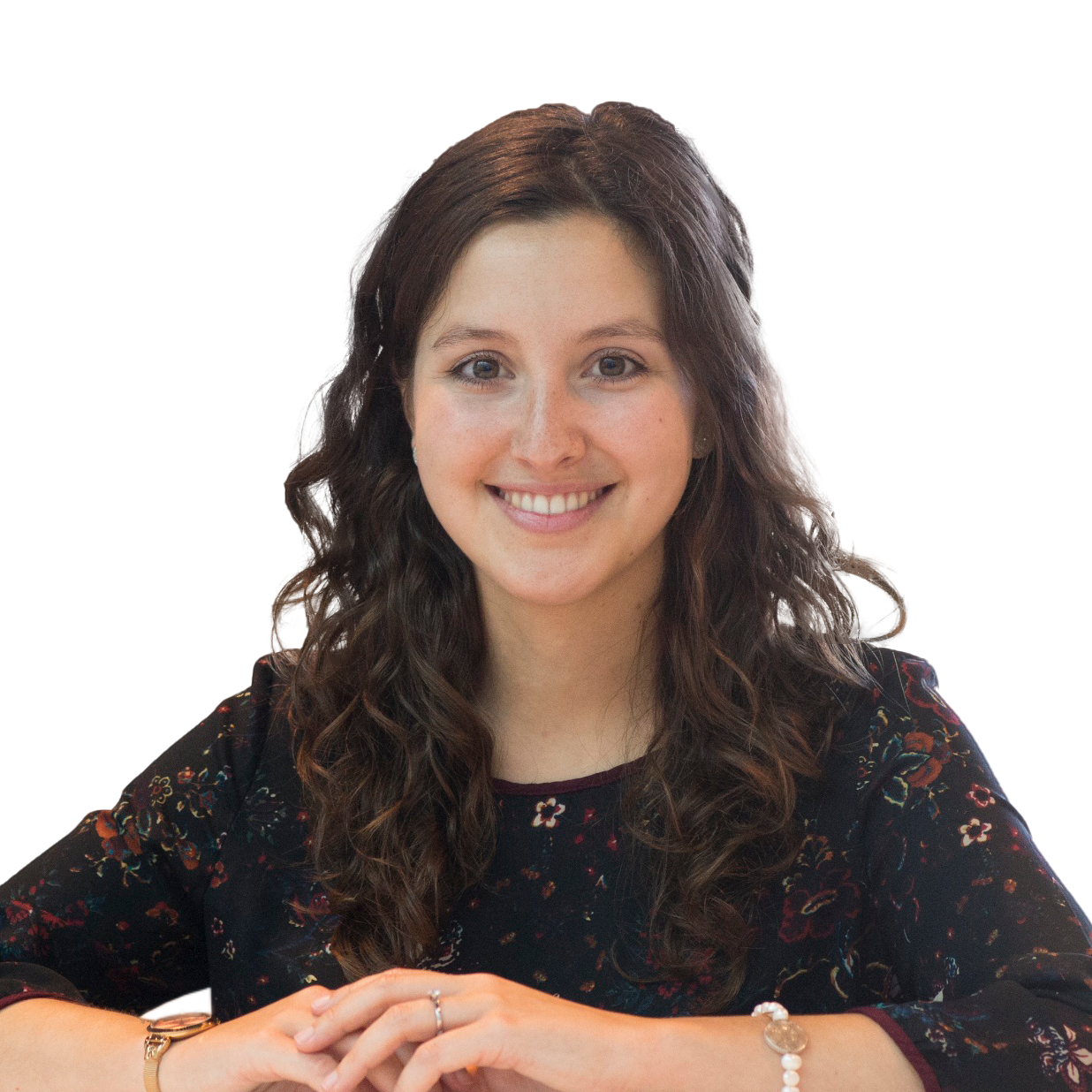 Anna Perdrix Rosell
PhD, Founder Sixfold Bioscience, Forbes 30 under 30
Anna is the co-founder and CSO at Sixfold Bioscience, a venture-backed startup at the forefront of developing an oligonucleotide-based therapeutic delivery platform for Cell & Gene Therapeutics. Her scientific contributions have been published in prestigious journals and have led to multiple patent applications. Her scientific entrepreneurial journey has been recognised by Forbes on the 30 under 30 Science and Healthcare list (2018), the 100 Women Founders In Europe To Follow list (2018), as well as others.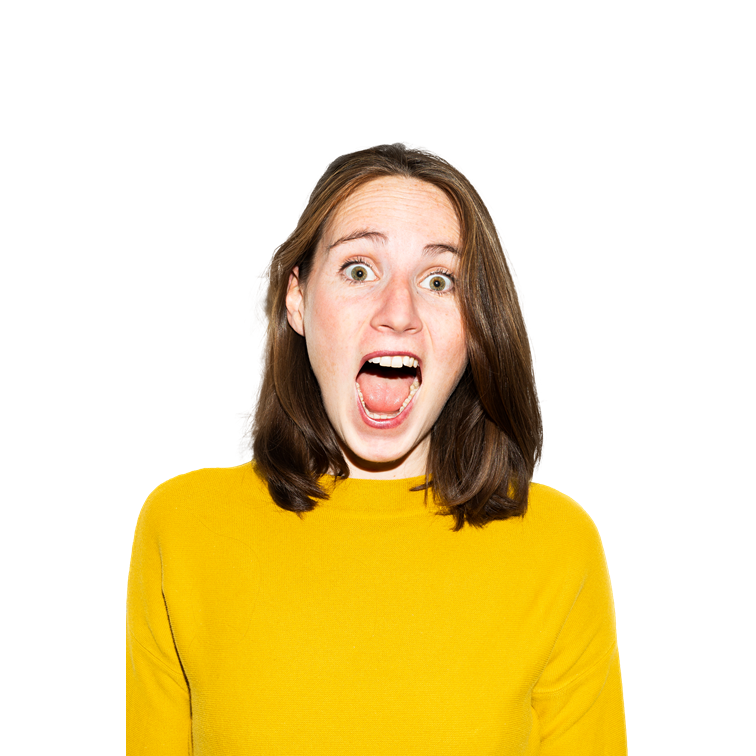 Elisa Naranjo
Head of Fairstainability, Unicorn Lover
Elisa is Head of Fairstainability for one of the most creative & dynamic startups in Germany – einhorn. Einhorn sells products below the belt – condoms and menstruation products. But their real mission is to unfuck the economy! Before joining einhorn, she gained experiences in the textile business, one of the dirtiest industries in the world, where she developed sustainable solutions. In 2018 Elisa won the "25 Frauen Award" for women, who are revolutionising our economy. At TEDxHeidelberg, she'll help you to dive into the world of greenwashing and challenge a few commonly seen business practises.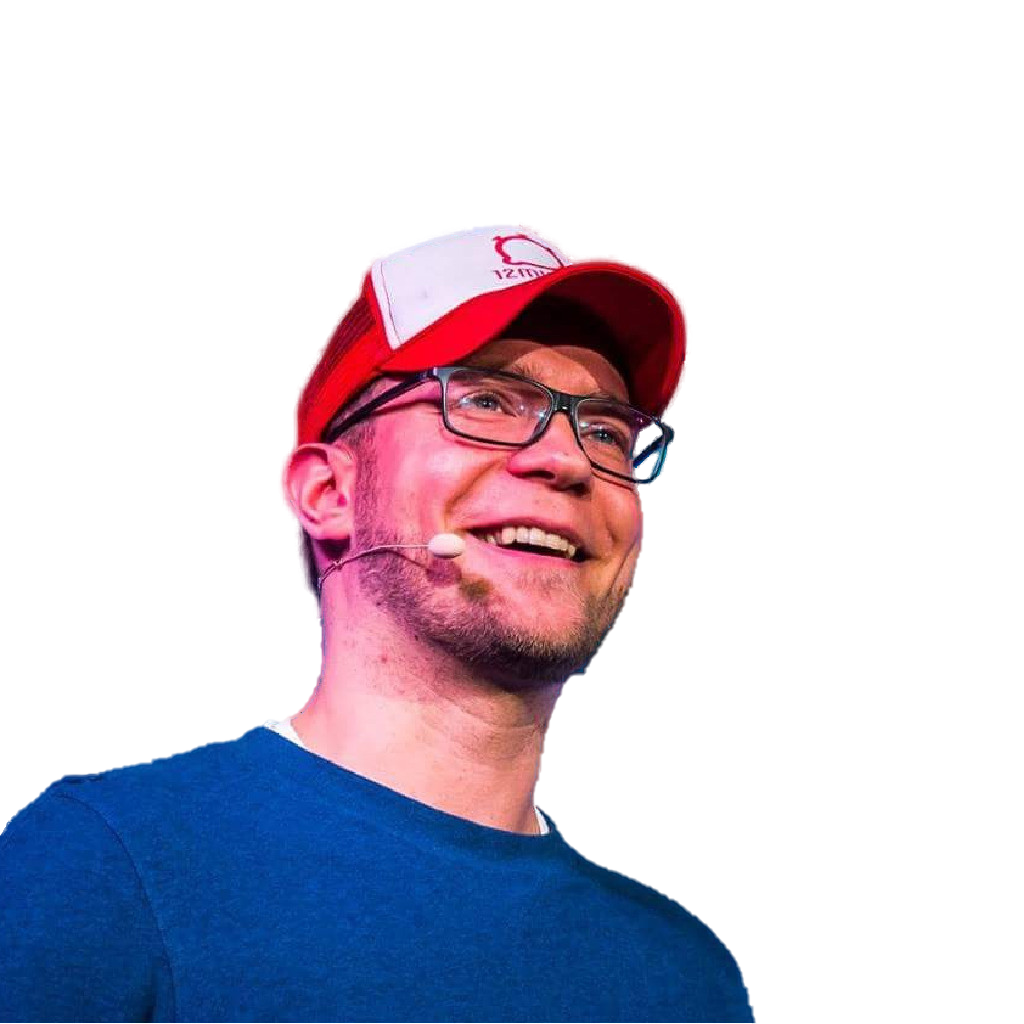 Oliver Rößling
Founder of 12min.me
Oliver is a person who stands out from the crowd – yes, partly because of him being two meters tall and having intense eyes!
But in the end, he sticks out because his ideas and attitude allow people to unite. He is the initiator of the fastest growing Meetup and speakers platform outside of the US – 12min.me. If he is not busy hosting and speaking within several podcasts, he challenges mindsets and ideas as the Chief Disrupting Officer of Absolute Reality GmbH – cutting through buzzwords like Artificial Intelligence, Virtual Reality, Robotics, Machine Learning,…
At TEDxHeidelberg, Oliver will shed light on how to disrupt our understanding of learning, underline the value of communities and change the paradigms of leadership!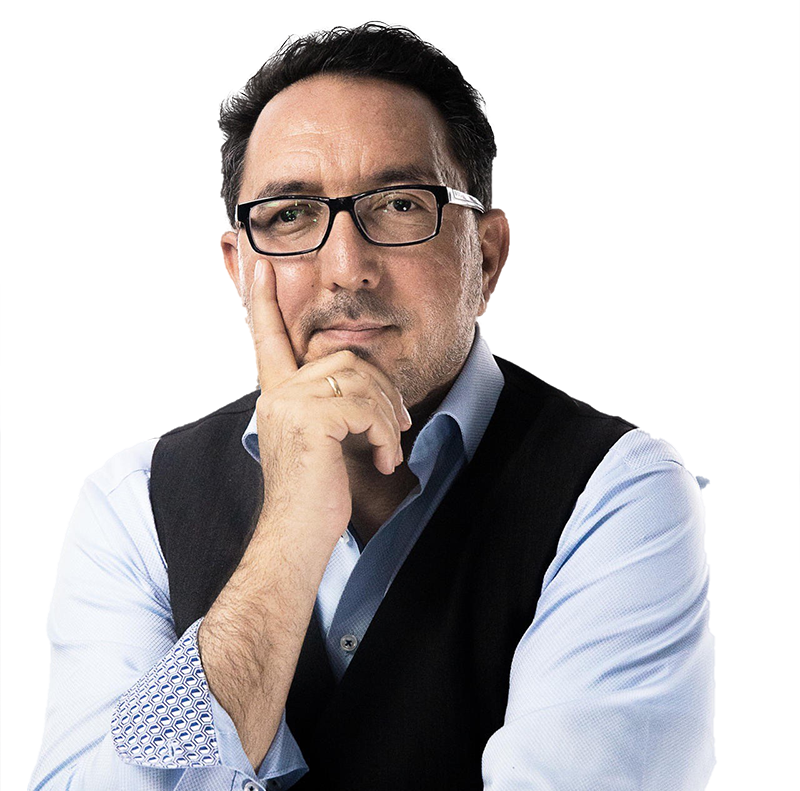 Cawa Younosi
Head of Human Resources SAP SE
Cawa is one of a kind. With 14 years he fled the war in Afghanistan and started on a journey, which led him to become one of the most renowned HR executives in Europe! Currently he is the Head of Human Resources SAP SE, Member of the Management Board for SAP Germany and continuously fights for equal opportunities, diversity and inclusion. Not many people know hot it feels to be responsible for 22.000 employees! At TEDxHeidelberg, Cawa will shed light on how the enablement of employees can entirely change a working culture and foster a culture of trust & appreciation!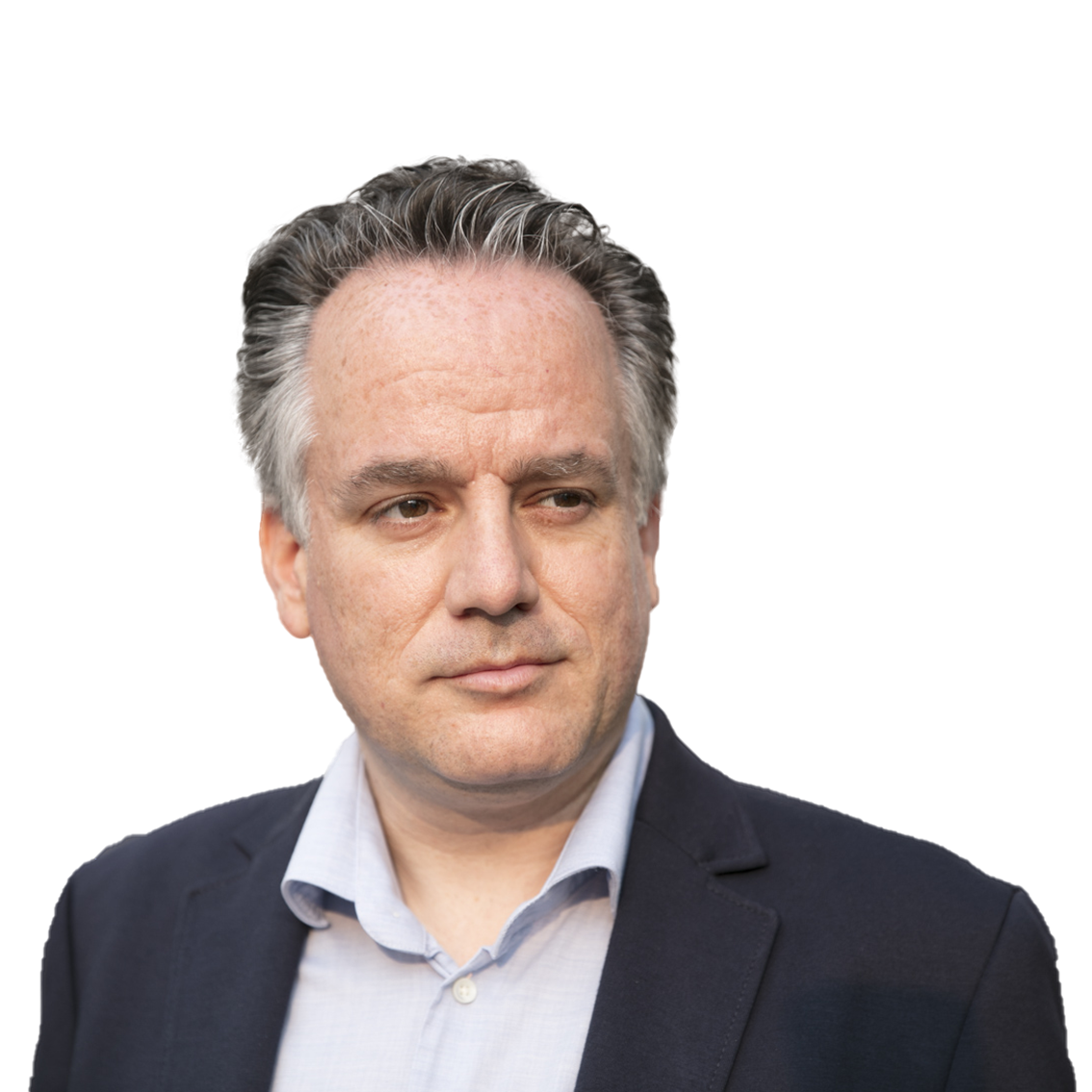 Michael Rasche
Former priest
For 15 years Michael was living and working as a catholic priest, before he took a drastic step in another direction – he married and left his old life behind. Not only was he also not able to hold his position as a professor of philosophy anymore, but he completely needed to rethink his life. His talk at TEDxHeidelberg will be a celebration of life & love, challenge the boundaries of our assumptions and give insights on how to follow through with unconventional decisions.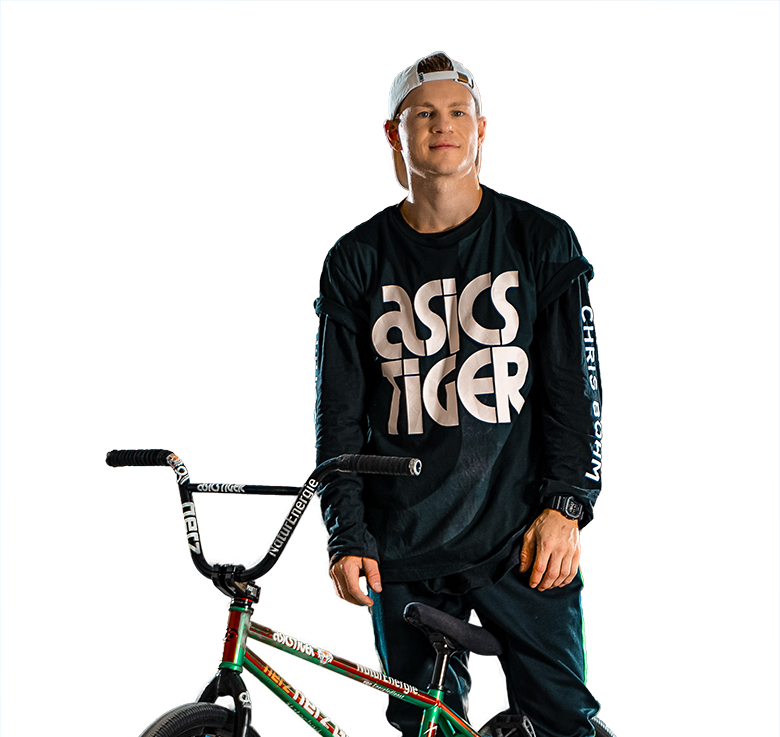 Chris Böhm
BMX Performer and Entertainer
For more than 18 years Chris Böhm continuously keeps on pushing his own limits and astonishes people all around the world! As a BMX Champion and Show-Choreographer he currently holds two Guinness World Records and is challenging the laws of physics! Take a seat and watch carefully, while he gives you a taste of the fast-paced world of BMW-Flatland Shows. For everyone who is eager to learn: BMX-Flatland is all about acrobatics with the BMX bike on flat ground.
Juli Kwadwo
Loop artist, Musician
When Juli performs, his music quickly starts rushing through your veins! Since he started his solo project in 2017, he amazes the people with a unique combination of rhythms being created by using his voice, a guitar, a loop station and beatboxing. His expressive music represents a unique merger of experiences important to himself and allows you to carefully dive into his interpretation of nature, freedom, movement, dreaming and intense emotions!
Funk Johtsi and the Fabulous Nine
Musical Hydra, Funk & Soul
Funk Johtsi could easily be put in the centre of greek mythology – consisting of 10 musicians and plenty wind instruments, they have a sheer immense power on stage and remind us rather of a musical Hydra than of a band. Since this Hydra came to life in 2011, the band members are representing rich Funk and Soul Sounds from Heidelberg. We can't wait for them to blow you off your chairs!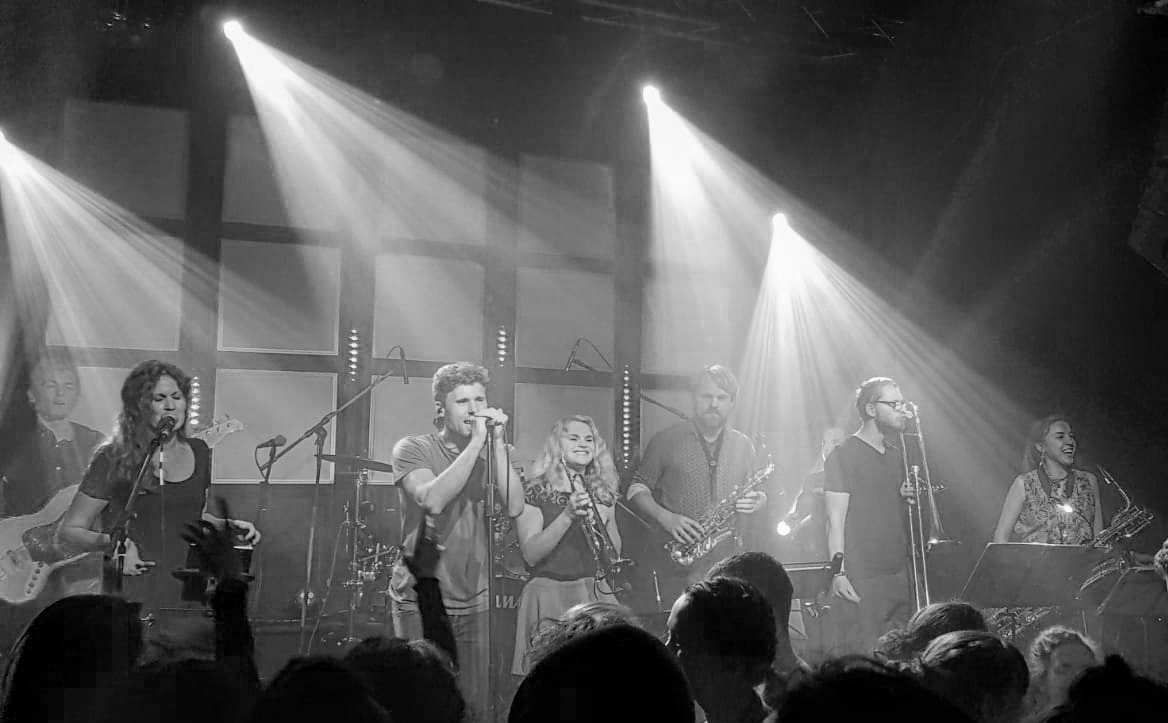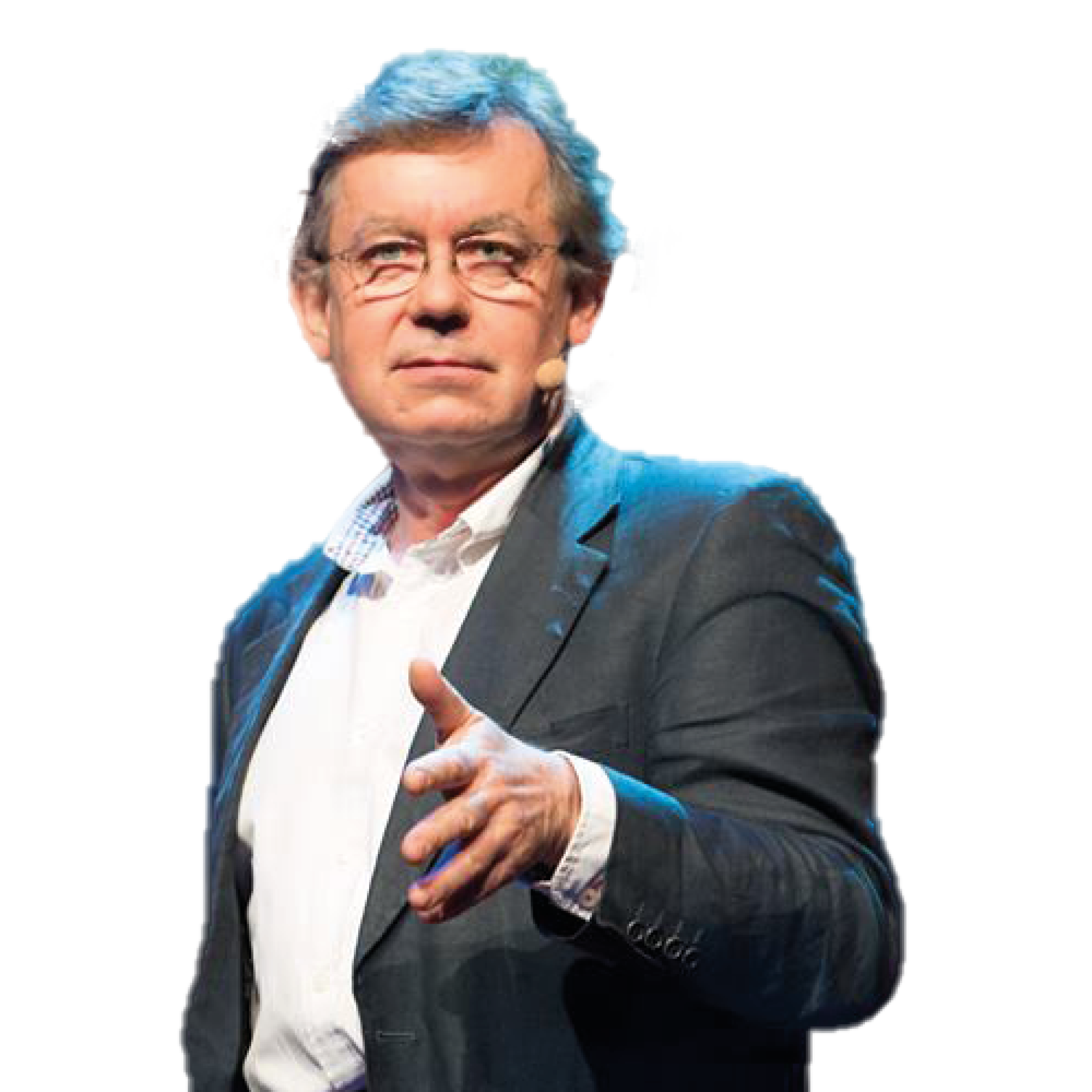 Marcus Orlovsky
Host, Educator
Marcus founded and runs a social enterprise working with disadvantaged students in the UK state sector. He hosts TEDx conferences in Europe, works on major real estate projects in Australia and advises several technology and education organisations on finance and marketing routes. He is regularly called to host or speak at major international conferences where his wit and experience is in high demand. Everyone who attended last year's TEDxHeidelberg will recognize him as a unique show master, who we gladly could win for the project once again!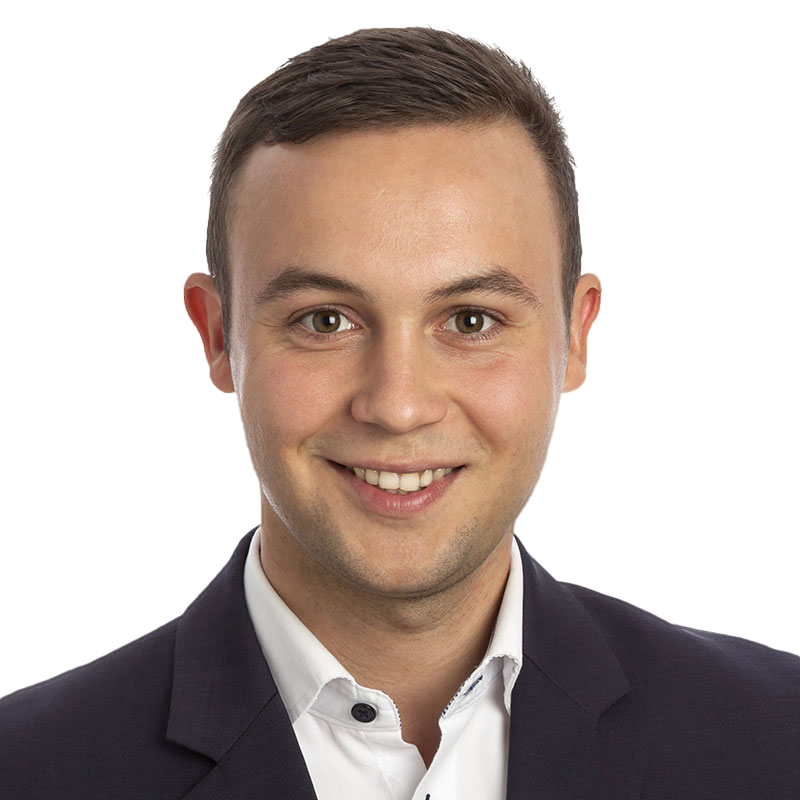 Marcel Pfenning
Co-Host, Entrepreneur, Coach
Marcel Pfenning is passionate about sharing interesting, enlightening and revealing ideas with his clients. Two years ago, we were happy to have him as a speaker and are incredibly excited to have him as our co-host for this year's event. As a trainer and consultant for companies and business owners, he enforces and supports innovation for small and mid-sized companies. He deeply cares about empowering people to develop and finding their personal strengths. We are happy to have him contributing to this unique event and are convinced, that he'll perfectly guide you through an exciting day!
  Fight for the things you care about, but do it in a way that will lead others to join you. – Ruth Bader Ginsburg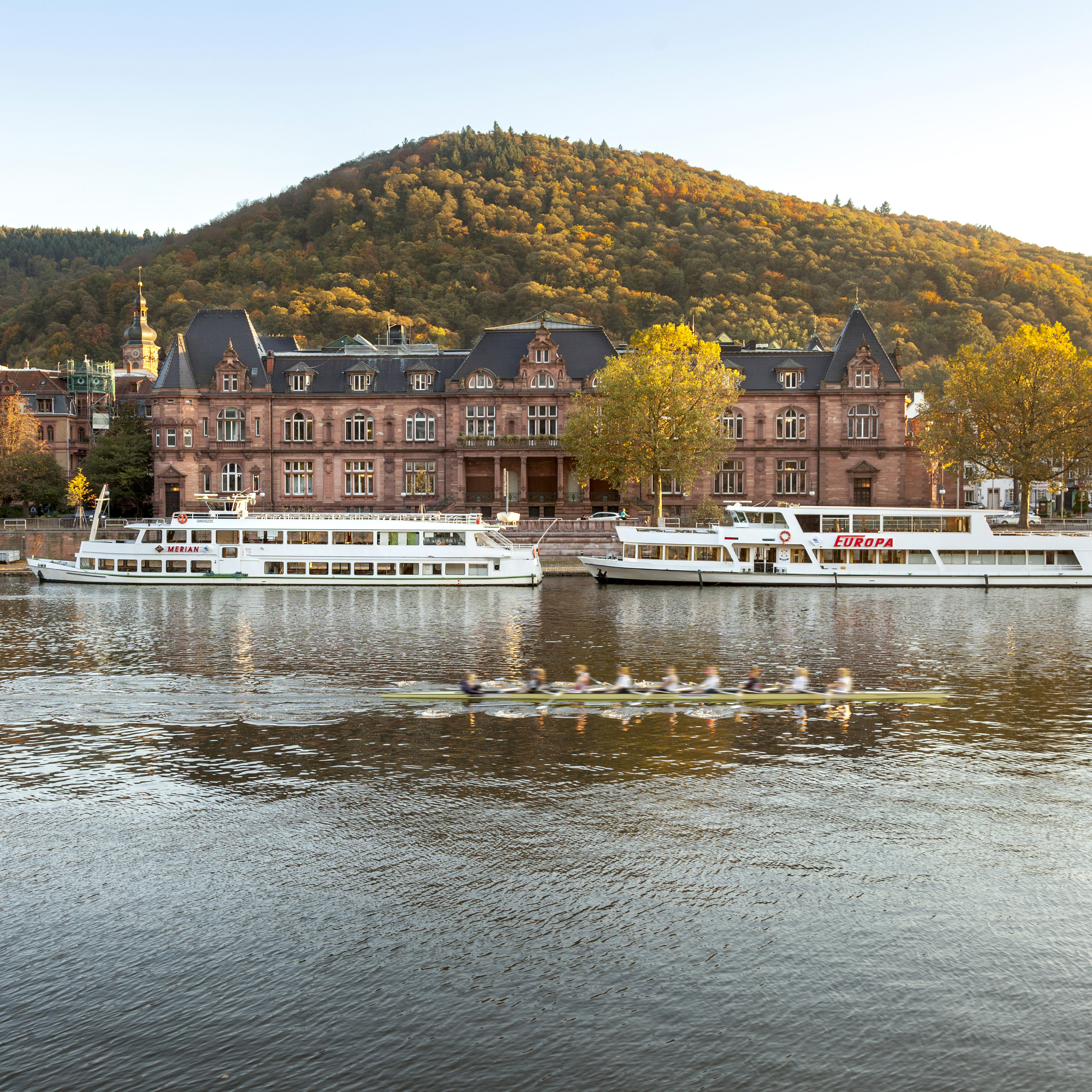 Venue
The Kongresshaus Stadthalle Heidelberg is probably Heidelberg's best-known event venue. It is located directly in the Old Town and in the immediate vicinity of the Neckar River. The building opened in 1903 and before it closes its doors for renovation in August, we can once again make it the focal point for talks, performances and discussions at the end of July.
Tickets
Experience with us unique talks and thrilling performances! Our speakers offer a wide range of topics – from technology and science to personal experiences and entertainment to global and social issues. Look forward to great ideas and discussions at Heidelberg's most famous venue. We are looking forward to welcoming you at TEDxHeidelberg 2019!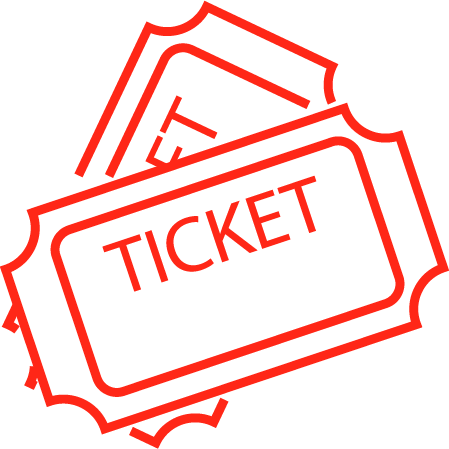 Frequently Asked Questions
When and where does TEDxHeidelberg take place?
TEDxHeidelberg will take place on 30 July 2019 at the Kongresshaus Stadthalle Heidelberg.
What language is the event in?
The moderation and the talks will be partly in English, partly in German. In case you do not understand German, we offer free simultaneous translation.
Is there a discount for students, trainees, unemployed or severely disabled people?
We offer discounted tickets for people from the groups mentioned above. Please bring proof of this with you on the day of the event. If you are not part of the groups mentioned above but cannot afford the regular ticket, please contact tickets@tedxheidelberg.de – we will certainly find a solution!
Can I arrive late? Can I leave early?
Yes, you will be able to enter or leave the auditorium during breaks in the program. But we recommend that you attend for the entire duration, so that you can make the most of this thought-provoking opportunity.
I have already bought a ticket but unfortunately cannot participate. Can I transfer or cancel my ticket?
You can transfer or cancel your ticket up to seven days before to the event. Please send a short e-mail to tickets@tedxheidelberg.de.
Will there be food and drinks at the event?
At TEDxHeidelberg we will offer free drinks as well as free snacks during the breaks. We will offer vegetarian and vegan options. Your physical well-being will be taken care of :)
I have a question that hasn't been answered yet. Who can I contact?
Please send us an e-mail to tickets@tedxheidelberg.de – we will answer you as soon as possible.